Champ on Church Fun Run, 2012 – from the Sidelines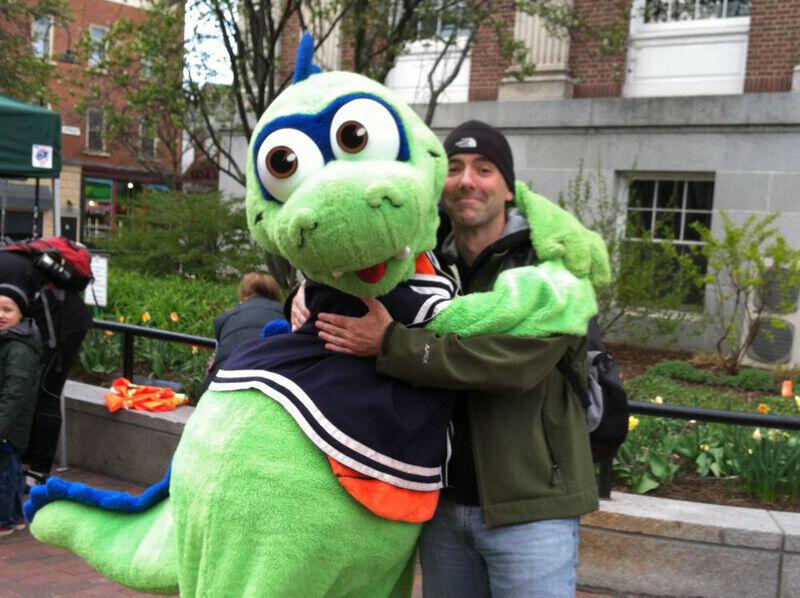 I was walking Cara to work when I saw a race registration table down the street. We had walked down to Church street and I had already run 10K that morning, so I had no illusions about participating. Still, I had to know what was going on. It turned out to be a free kids race, sponsored by RunVermont and the Greater Burlington YMCA. The age range was 4-12, so there was a wide range of athletic ability. The course took them up Church Street and back, twice for the one-milers and once for the half-milers. The race started at about 8:30am, with maybe five minutes between events.
It was great fun. I spoke with bunches of folks, of course, and even got a picture with our local lake monster, Champ. There's definitely a skill to being a mascot, and this person has it all worked out. I never got the impression that there was a sad person inside that suit. Champ was always active, always fun.
I have mostly pictures of the first race, and mostly video of the second. Either way, I think I got most of the action.
View Album on Flickr