85. Bath Rotary 4-Way 5K, 2016
Between farmers' markets and overtime at my day job, I've almost given up on doing races. Sometimes we get lucky, though. I happened to have a Saturday free, and there was a race just a few blocks from my house. If I could get home to change and register within a half-hour, I was good to go.
My wife and I cancelled one of our markets because our customers were all going to be at the Fryeburg Fair. That left us with just one market in Bath. We live in town, so the market is just down the hill. Imagine my surprise when I saw a sign for the Bath Rotary 4-Way 5K. There was a race in town in just a half-hour!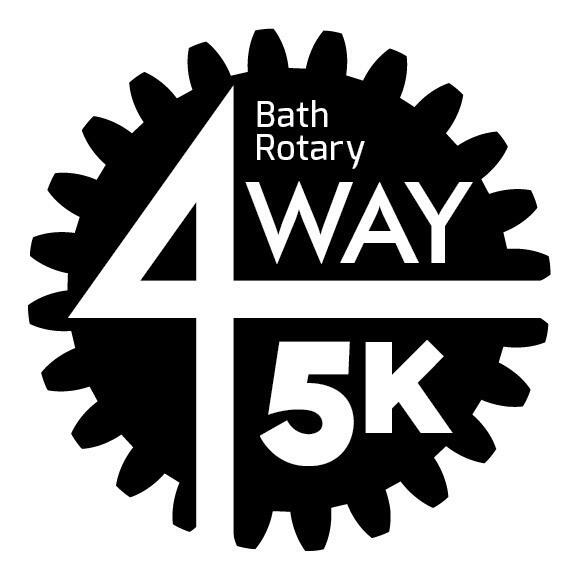 I asked Cara what she thought and she said that I should decide right now. Go or don't go, because I only had a few minutes. Of course I went. Seems like forever since I've done a race, and I didn't even care that my time was going to suck. We finished unloading her car and I drove it up the hill to the house. Once changed, I got to the Knights of Columbus Hall in maybe four minutes. I was registered with my number pinned in place with ten minutes to spare.
Well Done and Fun
This was a small race, but it was also inexpensive. Twenty bucks to pre-register, which apparently came with one of those collapsible backpacks, and $25 for same-day registration. I may have been entitled to a backpack, but the volunteers were trying to get me to the starting line and I didn't ask. I registered on a small laptop and they helped me fly through the process. I had my number in almost no time.
Once outside, I stood around with a small crowd and waited for things to start. According to the race website there were 107 of us. Large enough to feel like it's worth the fee, and small enough to be easy on the volunteers and police. There was a short pre-race briefing and we ran a hilly loop through Bath, Maine.
My usual routes all have sidewalks or a sizable shoulder on the road, so I can run safely with my dog in the dark hours of the early morning. But a race has two things going for it to expand my options: a crowd and police assistance. We ran in places where I normally wouldn't go, and I got a nice tour of town.
The Setup
It was a simple race. No roads were closed, but police were posted at the busiest spots to direct traffic. I honestly can't remember if we had on or two of those… I think just the one. Anyway, there were plenty of volunteers to keep us from going off-course, and a water station in the middle.
My favorite bit was the double-sided clock. I love these because you can actually get a photo of a person's face and the clock at the same time. This is especially nice when I manage to get a photo of someone's P.R. being set. (That actually happened once.)
And of course, there was free fruit at the end. I was glad to see that the selection included bananas.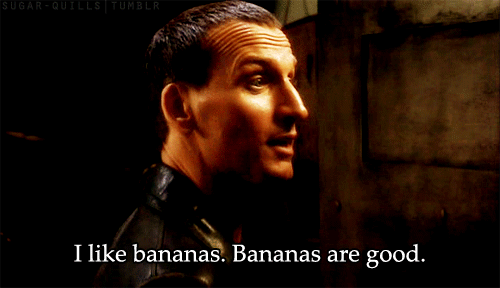 FINISHING STRONG
Near the end, I realized just that I could generate one final burst of speed without throwing up or falling down. I was just behind a woman who was also picking it up, so I turned to a spectator and said "I'm going to make her take it from me!" before pouring on the speed. She laughed and matched me to the end, but I got ahead of her.
We both probably shaved off two seconds because of that. We had a laugh and a hand-shake, and then someone handed me a bottle of cold water. And then I found the fruit table. And then I was happy.
Final Thoughts
This was a fun little race, and I'm not surprised to find out that it's in its third year. I plan to make room in my schedule for it next year, so I can actually train up and get my time down. Nicely done, Bath Rotary.   🙂
View Album on Flickr