Channing and Quinn in Burlington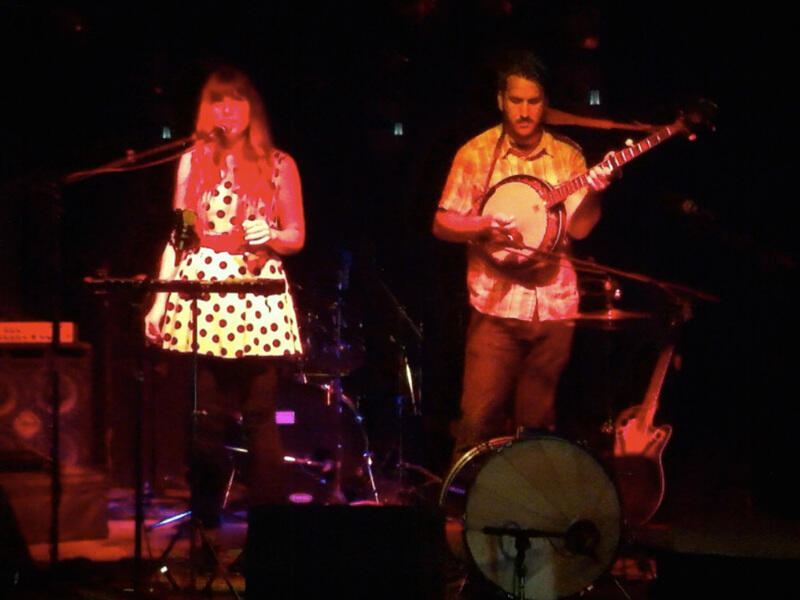 Last night we walked downtown to see Channing and Quinn, a band that we had last seen in Charlotte, NC. I'm on their mailing list, so imagine my surprise when I found out they were coming to Burlington! They're from Nashville, so Burlington is a bit of a hike for them, and I wanted to make sure I saw them while I had the chance.
It was a small show. In fact, the bar was empty when we got there. Aside from the bartender, we were the only folks around. Well, except for the band. They were sitting at a table near the stage. Because I'm a bit of a talker, I walked over and told them that we had seen them before, checked that I had all the albums, etc. Then I told them about where the microbrews were and what to check out in Burlington.
Don't worry. I didn't do all of the talking. (Really, I didn't. Honest.) I also found out that Channing is in a perfect position to enjoy Vermont. Normally they take turns driving, but they're living in an Airstream trailer right now. While they're towing that, she's not really comfortable driving. This means that she gets to watch the postcard countryside while Quinn watches the road. Sorry, Quinn.
But I won't bore you with our entire evening. Instead, I'll sum up. Once the music started, folks started wandering in. It was still a small show, but at least it wasn't empty. Hopefully, word will get out and folks in Burlington will know to show up when they read "Channing and Quinn" on a schedule.
Below are my YouTube videos from the concert. Rather than posting them around individually, I thought it would be nice to give people one link to use. Sorry about the lighting. My iPhone had some trouble with those red lights. Still, the sound is good. Enjoy.