Nemo Distrupted My Running Schedule
I had a pretty good plan, but it got messed up by a Historic Winter Storm. It wasn't just snow… this thing had a name. They called it Nemo, and I found it on the home page of weather.com without entering my zip code. If I was going to run in that, I figured I should do it early.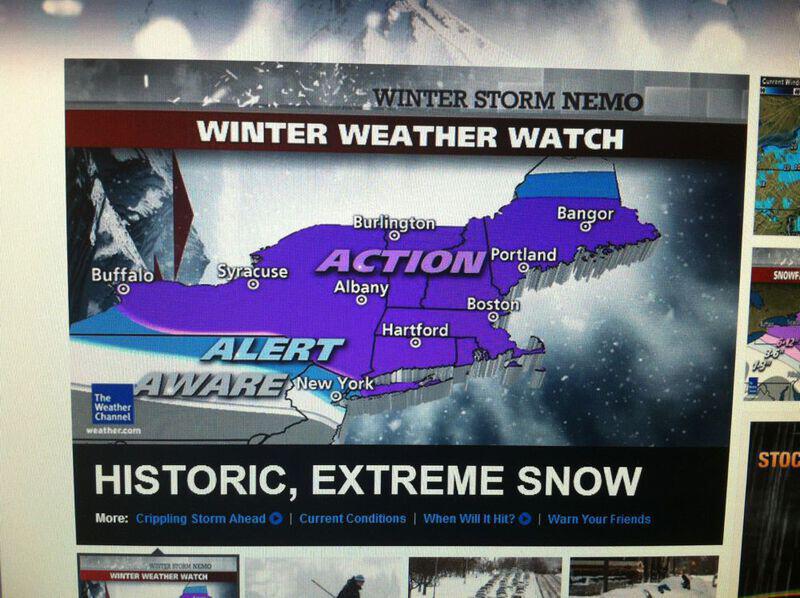 Seriously, this is what I saw on Thursday. This thing was going to blast several states with tons of the white stuff, and it was going to dominate the weekend. Of course, it was a bit of a blessing that it was hitting us on Friday instead of Tuesday. I worked from home for one day and then I had the weekend to deal with whatever Mama Nature decided to hit us with. I posted a bunch of pics on Flickr that you can check out below, but for now I'll focus on the running part.
Friday wasn't bad. The snow started Thursday night, so there was some coverage in the morning and some shoveling to do. The snow was light and fluffy, so I made quick work of our steps and sidewalk and cleared the car. After that, I went out for a little trip around town.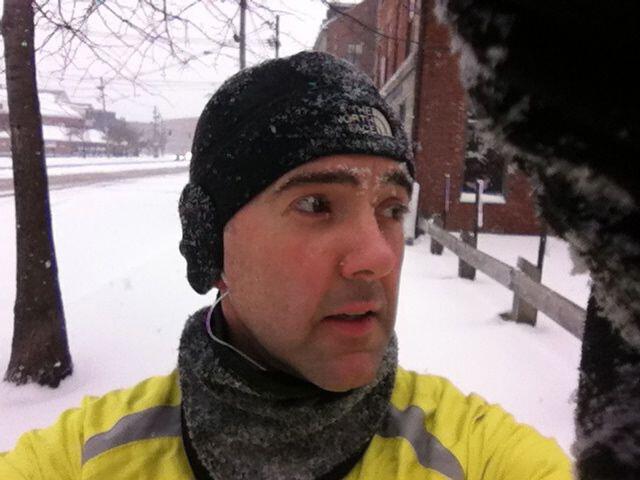 Everything was already covered, and I was really glad to have my Death Spikes and Space Jacket. As you can see in the photo, I also wore ear covers and a balaclava to keep my neck comfy. It worked pretty well for most of the run. I did a 6K loop through downtown Portland and came home to remote into work.
It was a good thing I kept it short, though. By the end of it my fingers weren't working properly. That was quickly solved by a hot shower and a cup of coffee, but it's a clear sign that I was out there too long with sub-standard gloves. I hate to call them that, actually. They have some holes in the finters, but that's how I use my iPhone when I'm out there.
Although Friday worked out, I didn't bother on Saturday. The wind was crazy and the snow  was even crazier. Once the wind settled down, I spent most of Saturday afternoon clearing our sidewalk and punching a hole for the car. I was going to widen it the next morning, but the guys at the halfway house next-door did that for me sometime in the evening. (Nice guys.)
And of course, the City of Portland filled everything in overnight. I know it sounds paranoid, but I think these guys get their kicks from filling in driveways. Mine was completely refilled this morning, all the way to the sidewalk. It was just a bit too thorough to be a simple case of snow being pushed from up the block. It certainly wasn't mine, because I always toss it downstream on our one-way street.
So anyway, I spent this morning punching that hole again and making it car-worthy. I even went out there this afternoon to clear some melting slush that had fallen from the roof when today's sunshine was taking effect.
So although I didn't run at all this weekend, I don't think I missed out on any training. I got several serious workouts. And I expect I'll miss tomorrow's run as well, since my driveway will most likely be blocked again. Nice job, Portland.
View Album on Flickr