87. ZombiesRun Virtual Race, Fall 2016, 10K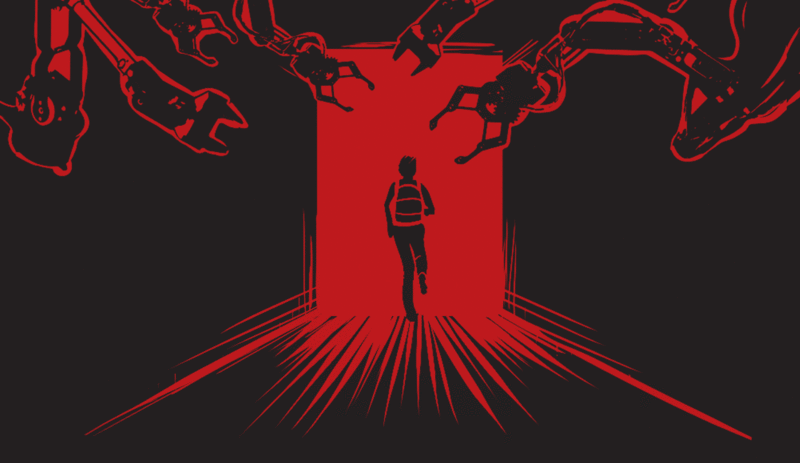 Time for the 10K event in the ZombiesRun Fall 2016 Race! Just like last time, there are two leaderboards and two sets of results. There's access to Rofflenet and training missions and everything else that we had last time, plus a few improvements to the website. And you can still run as many times as you like, even though I tend to run each event just once.
I went over the logistic of the app and the race in my previous post, so this time I'll just go over my running experience and add a few pictures of my puggle.
Twice our Normal Route
We haven't done a 10K in a while and I hadn't really trained up for it, so I just wanted to do this one in about an hour. I didn't even need to get under an hour, because I figured that Finnea would start sniffing when we got to an unfamiliar area. Turns out I was right… we finished in just over an hour.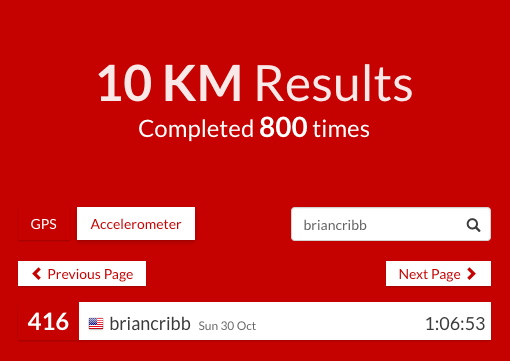 A Bit of Trouble
I decided to mix it up a bit, running through our summer loop and then just taking High Street north until I reached a good turn-around point. Everything was groovy for the first 5K loop, but after about 7K my left ankle started giving me some trouble. Not enough to stop, but enough to slow me down a little and force a couple of momentary breaks. This hurt my time a bit, but I think Finnea was a bit worse in that department.
Once we got to a part of town that we don't normally run in, our favorite puggle desperately needed to Sniff the World. Her nose was down and wasn't coming back up for anybody. For a moment I thought she had to do some personal business (again), then wondered if she was tired, and then realized what she was doing.
And of course, once we turned back she kicked it into full gear again. We were steady for the most part after that, and came home without any further difficulty. Overall, it was a nice run.
Some other numbers
The ZombiesRun app makes you feel like you're running with a team, and that's reinforced by the fact that I take my dog with me. But even more than that, the ZombiesRun game has a fantastic community. I wasn't able to dive into Rofflenet this time, but folks were sharing all sorts of stories and photos about their race experience. Just for some emphasis, check out these numbers from after the race's final day was done.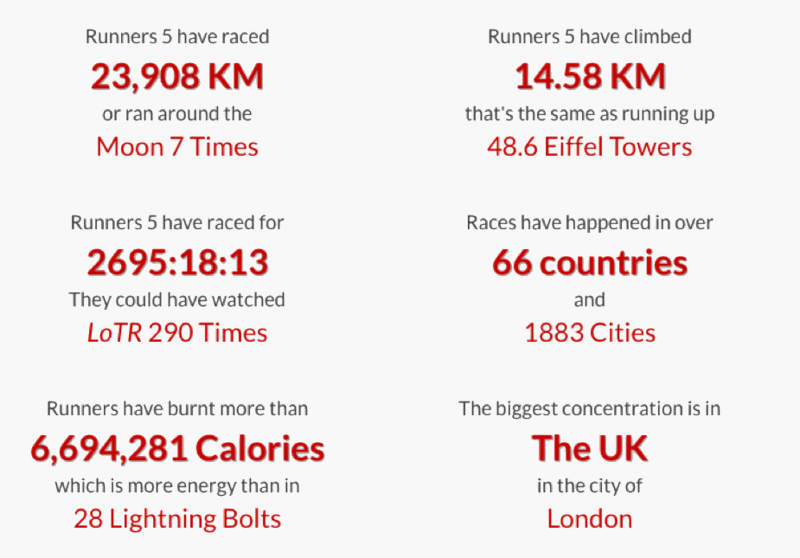 That's a crazy number of people. That's a crazy number of Runners 5. All of these folks love Sam Yao, and Abel Township, and each other. Between the game itself and these virtual races, ZombiesRun reminds us that we're not alone, even after the Zombie Apocalypse.
View Album on Flickr